Sinfonia Mexicana Mariachi Youth Academy
Established in 2009, the Sinfonia Mexicana Mariachi Youth Academy introduces children to the world of traditional Mexican folk music. They strive to teach the student how to read music, perform and place an emphasis on the history and cultural significance of mariachi. The students ages range from elementary to high school. They are taught by world-class mariachi musicians and often will go on to perform at community events. The students have won several competitions. They home base is at the Sturges Center for the Fine Arts in San Bernardino, we stopped in during a rehearsal to hear their beautiful music and to learn more about the program.
Operation New Hope
Operation New Hope is appropriately named, giving transitional-aged youth the opportunity for a new start. Providing students with resources, not only to obtain a high school diploma, but beyond- securing them with the job experience and life skills required to succeed in the real world, regardless of their background or circumstances overcome. Under the guidance of Musicology and community leaders they are working to create a professional recording studio for live instrumental recordings, giving students the opportunity to learn production, sound design, film, television, audio mixing and so much more. We spoke to some of the dedicated people who make Operation New Hope work.
LJR Arts Academy
LJR Arts Academy is a non-profit organization that uses the arts as a tool to mentor at risk youth providing a safe environment a place to grow. This afterschool programs uses artistic strategies to teach academics makes learning fun and creative which helps to motivates the students. Students are inspired, to discover their talents and become open to opportunities available to them. This makes the arts a vital part of their lives. The academy exposes the students to a variety of activities including acting, film production, poetry, writing, culinary, and dance. For some children if it weren't for the LJR Academy they wouldn't have an afterschool learning environment.
National Orange Show
The National Orange Show is a venue that has held events on their grounds since 1911. From festivals to concerts. Their annual festival the National Orange Show Citrus Fair offers fair food, carnival rides, vendors, entertainment, and learning but it also focuses on the arts, and a variety of arts, from live performances, to culinary art, to juried art to student art and exhibits of the arts over the years.
Teen Music Workshop
The San Bernardino Teen Music Workshop gives 6-12
th
grade students the chance to learn and perform a variety of music, from classic rock to Motown, on stage in the community and beyond. The program is free and gives kids the opportunity to experience performing in front of live crowds, allowing them to travel to places that are new to them. The program prides itself on instilling in the students a sense of responsibility, teamwork, and dedication to public service. We stopped by for a night of rehearsal.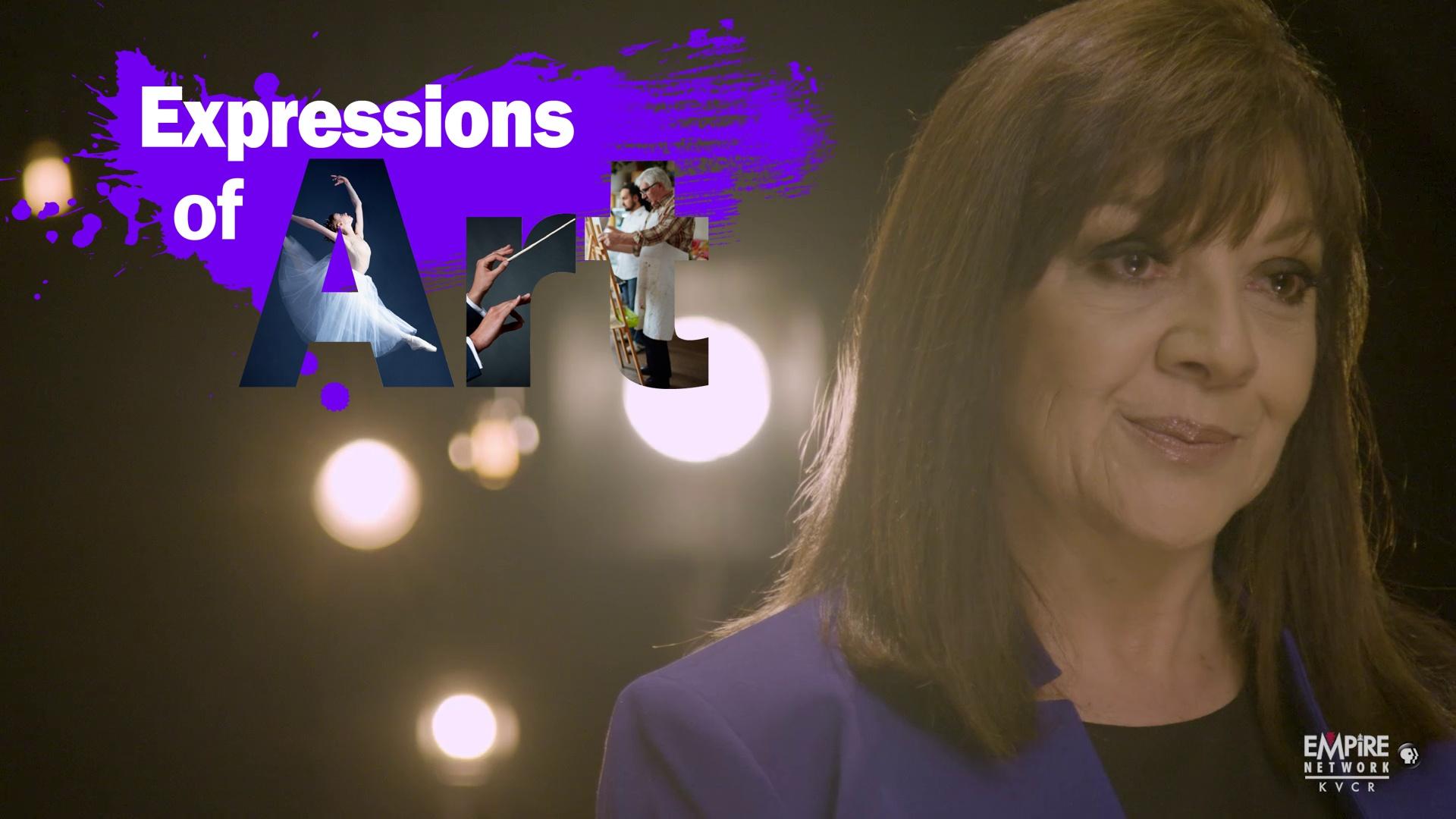 expressions of art
Watch the Series
Watch full episodes of Expressions of Art now!